"Not a day goes by that I don't marvel and enjoy my new kitchen and bath. It was a delight working with Jane, who fully grasped the vision I had. She brought such expertise, a million ideas, an artist's eye and a real understanding of what is needed to make both the kitchen and bath more functional and aesthetically pleasing. I love sitting at my beautiful wood island, watching the birds framed by my new arched window with the restoration glass and lead panes. The Calcutta Gold marble counter and backsplash is like being surrounded by a work of art. I love cooking on my new Wolf stove, framed by the dramatic mantlepiece where I display my seasonal gallery of platters, artwork or wreaths."
~ Rebecca Chase Williams
"Having worked with both Linda and Jane on two new homes, I have a long history with both ladies. Linda remains an active part of the team and is always there to keep the design and build process seamless. I had so many friends and family come through our new home and say this is the most well planned home they had ever visited. Her appreciation for spaces that make a home functional and transition from rooms, sight lines and light really made for a fabulous house! I was also lucky enough to get to work with Jane. You are just in good hands with her. She knows just how to lay out a kitchen, bath or office space to make it both beautiful and functional. She has creative ideas and a keen eye for making the most out of any space you have."
~ Amy Harralson
"We were very fortunate to have Studio Entourage help us renovate our basement. Linda and Jane were professional, on budget and, perhaps most importantly, they devised a plan for our home that met and exceeded all of our expectations. Prior to working with Studio Entourage, our basement was partially unfinished, and the areas that were finished were choppy, disorganized, and non-functional. Using their experience and expertise, Linda and Jane designed a new space for us that is not only stunning, but also functional for our family. In fact, the areas that Linda and Jane helped us with are the most complimented and most used areas of our home. This project is one of those rare instances where I can honestly say that if I had it all to do over again, I would not change a thing."
~Kelli and Steven Rosenwasser
"I asked Jane to come up with a design for our Master Bath that included changing the entrance location, adding a water closet and closing off a door from the bathroom to a deck. Basically, she started from scratch and came up with an unbelievable design that accomplished all of our goals. We gutted the bathroom and moved and replaced every fixture. Jane's plan became the blueprint that Goodwin Construction Company used to remodel our bath. The results are stunning. We could not have done it without Jane's expertise and patience to meet with us and the contractor several times throughout the entire project. Thank you Studio Entourage!"
~ Julie Rayburn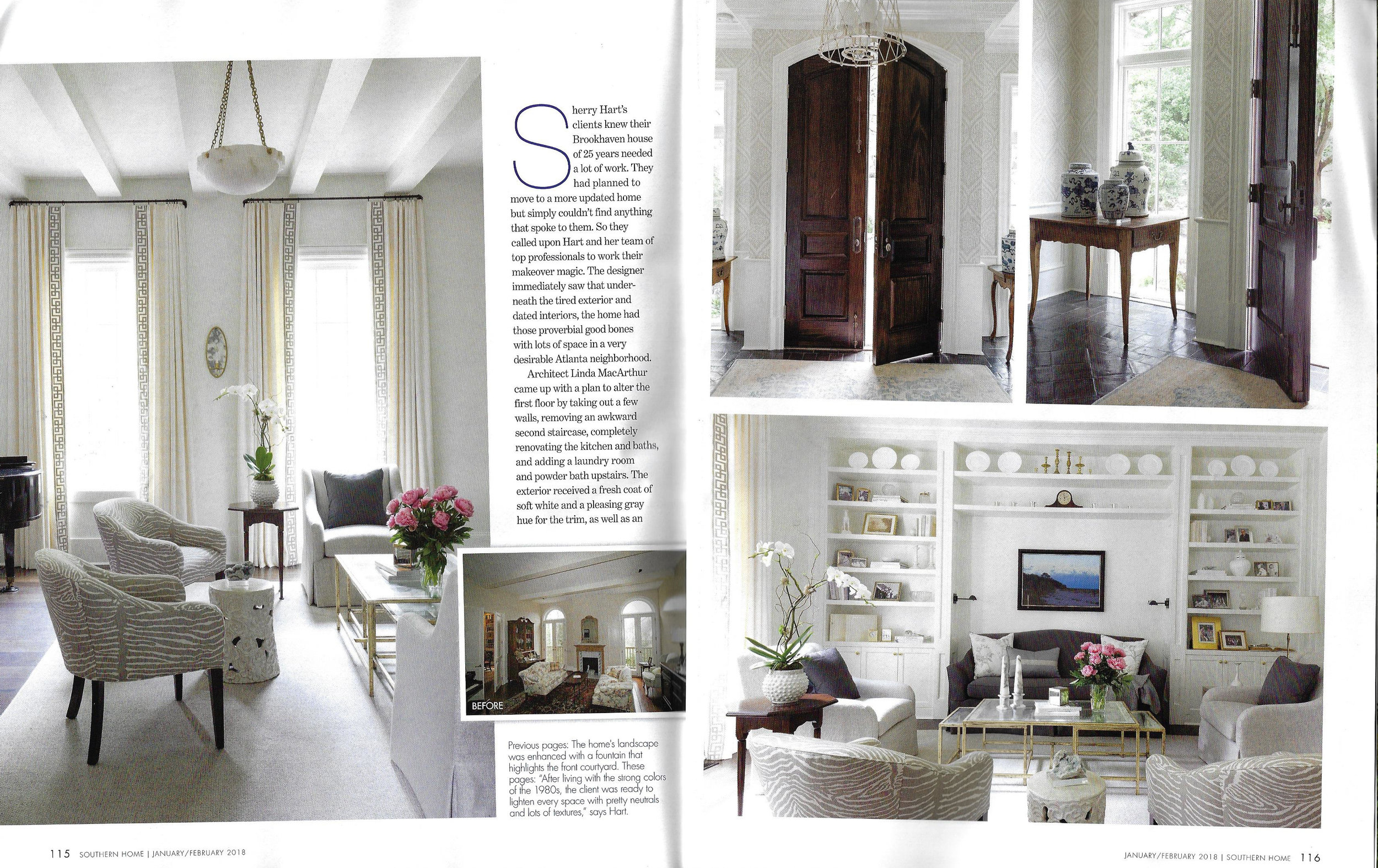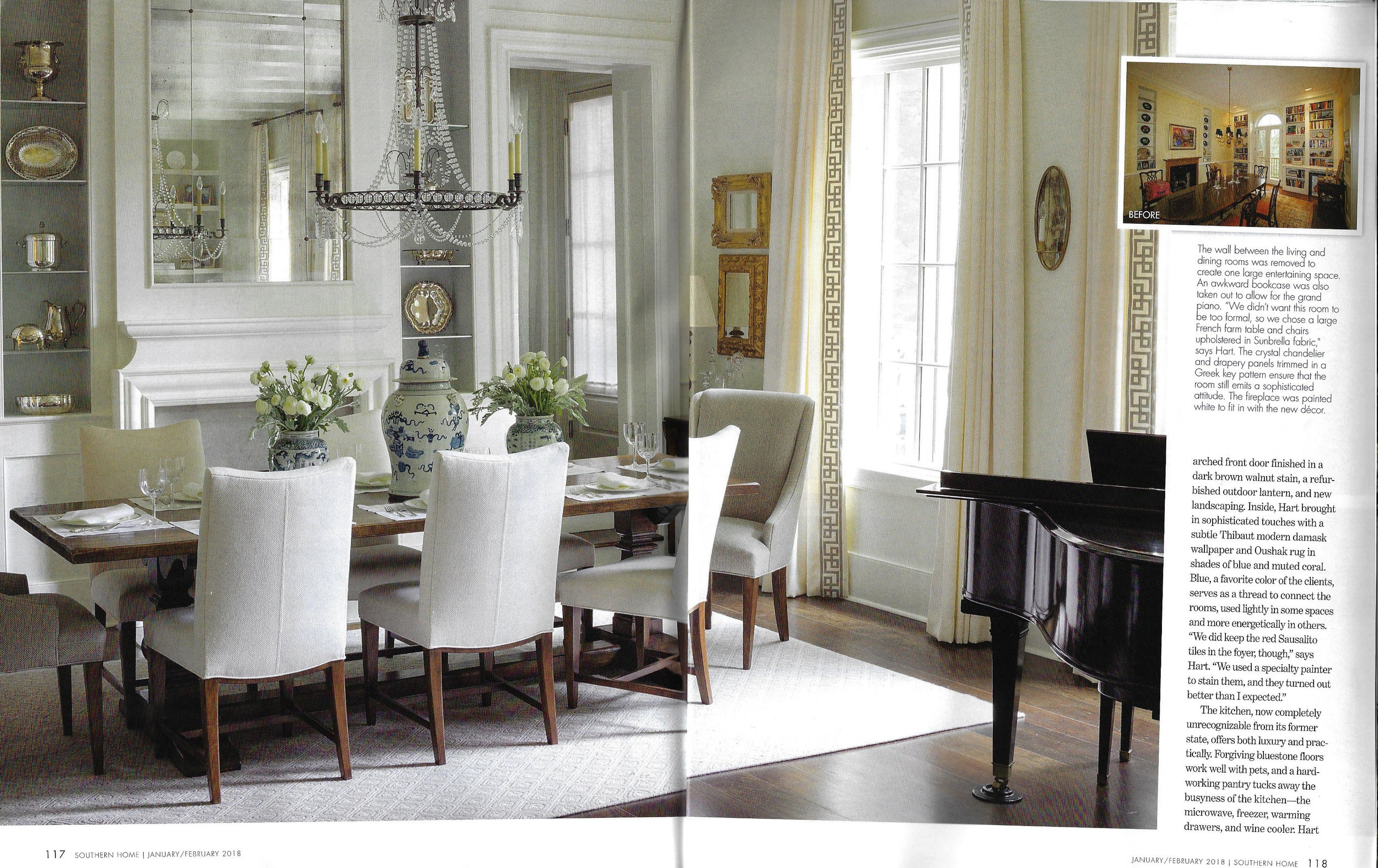 Atlanta Homes and Lifestyles (2012)
Atlanta Homes and Lifestyles (2016)
Kitchen + Bath Ideas (2013)